Come To Us For Bi-Fold Screen
Solutions on the Gold Coast!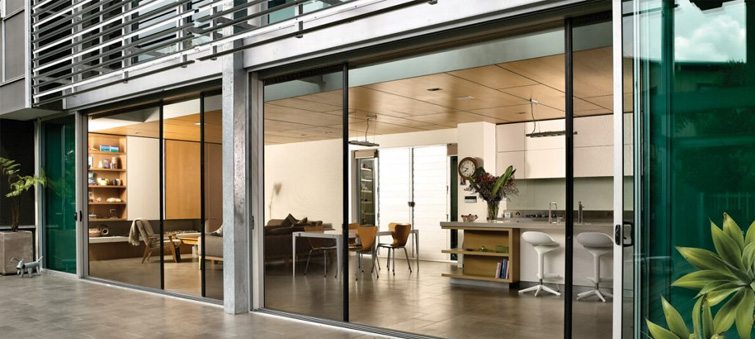 Do you love your bi-fold doors because of the great views and ventilation that they provide, but hate that time of the night when the mosquitoes start coming in?
Until recently, it's been difficult to find a screen that could cooperate with bi-folds. Now, Southern Cross Windows can offer you a bi-fold screen solution in the form of the revolutionary Centor S1E Eco-Screen!
About the Centor S1E Eco-Screen
The S1E Eco-ScreenTM from Centor provides eco-friendly retractable insect screening and solar control. With the thermal controls this eco-screen provides, you can even give your air conditioner a rest. This eco-screens user friendly design also means you have complete control over your living environment at home with just the touch of your finger!
The screen can be used individually or together, and it completely disappears horizontally into its frame when you're not using it.
Now you never have to compromise on style.
A Multi-Functional Bi-Fold Screen Solution
You have the option of picking either a sun filter or an insect screen for your home, but why would you when you can have both? Our multi-function screen offers a two-in-one screening solution. Control the sun intake in the morning and prevent insects from coming in at night.
In addition, you can choose between a see-through mesh screen or a white background screen that doubles as a projector screen. Have friends and family over to watch the footy from inside or outside!
Customer Satisfaction Guarantee
On openings up to 3.9m wide, an insect screen up to 3.2m high would be ideal. You could also choose a blind or multi-function system up to 2.45m high.
For openings wider than 3.9m and up to 7.6m wide choose one fabric only– either the insect screen up to 3.2m high or the blinds up to 2.45m high, for a double system.
If you'd like to learn more about the Centor S1E Eco-Screen, download the brochure now, or give Southern Cross Windows a call today to get an obligation-free quote on the supply and installation of your bi-fold window and door screen solutions on the Gold Coast.