Doors Gold Coast
Gold Coast's Bi-Fold, Stacker
and Sliding Door Experts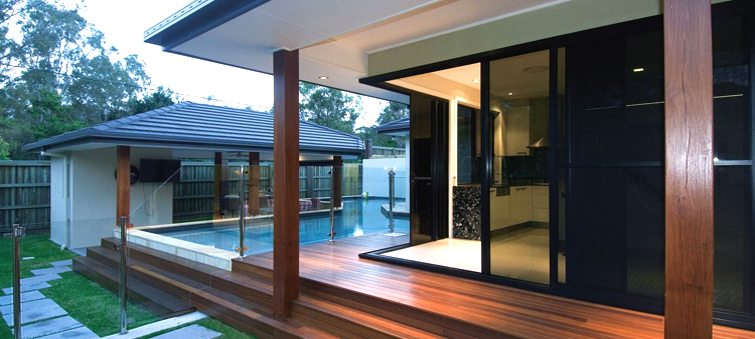 Southern Cross Windows are proud to introduce our range of custom-built aluminium doors available for your new or existing Gold Coast home.
All of our products are locally made in Queensland and we expertly manufacture and install all our aluminium windows and doors, which are available either as stand-alone products or in our value installation packages.
Whatever product or service your require, our team will go the extra mile to exceed your expectations and help provide the renovation you've been dreaming of.
Contact us today for a FREE quote.
Southern Cross Windows manufactures doors are available in a variety of colours, all powder-coated for better strength and durability.
Our versatile door designs make it easy for you to combine rooms in your home, allowing you to create a breezy entertainment space for those warm summer days.
We can custom-build aluminium doors for your home in any of the following styles, using local products:
Security and Insect Screens
Bradnam's is Australia's most trusted window and doors supplier. As a Bradnam's licensed manufacturer, we not only make your doors to fit perfectly, we also provide stainless steel mesh security screens and security doors as part of a single affordable package. These strong and durable security screens and doors have aluminium frames and are corrosion resistant, helping to keep you safe in your home.
We also offer each customer a package deal on bi-fold doors, including such perks as top-quality insect screens for keeping the bugs out of your home. No matter what your renovation needs are, the Southern Cross Windows team are here to help you!
Start Your Renovation with
a Free Quote
As a trusted manufacturer and supplier for entire glass door and window needs, we're ready to help you with your new renovation project anywhere in the Gold Coast.
Call us on 07 5534 3300 or contact us for a no obligation quote. Save yourself both time and money and get in touch with us today.
The doors on your home are pretty important. Not only do they add to the visual appeal of your house, but they also protect your family and your home. So, if you're considering new doors on the Gold Coast, you want to be sure to take the time to choose the right ones. Here at Southern Cross Glass Windows and Doors, we're here to help. We offer a wide range of doors for you to choose from and here's how to find the right ones for your needs. 
Types of Doors
Before you can choose the right doors for your house, it pays to learn a little more about your options. We have a wide range of choices that should make it easy to find the ideal solution for your needs. We have bi-fold doors, sliding doors, stacker doors and hinged doors. We also offer screens and shower screens to meet your needs. 
Clearance Space
One of the most important things to consider when choosing exterior doors is how much clearance you have for them to open. A hinged door may need more space to open all the way, while a sliding door won't need as much. Take careful measurements and decide if you want a door that opens in and out on a hinge or if you want a door that takes up less space and slides side to side. 
Materials
When you choose doors that are exposed to the weather and the elements, you want to be sure it's made from sturdy and durable materials. Each of our doors is constructed of high quality aluminium materials and are made right here in Australia. They can withstand wind, sun, heat, and rain, keeping your home and your family safe inside the house, no matter what's happening outside. 
Appearance
Of course, you want your new doors to look great, so paying attention to looks is also important. Our doors lend a modern and clean touch to your house without sacrificing function and ease of use. The materials we use can be melded with the exterior look of just about any home, making it easy to add them to your house. If you don't like the current look of your doors, any of ours will boost the visual appeal of your home and even raise the value at the same time.