Security Screens Gold Coast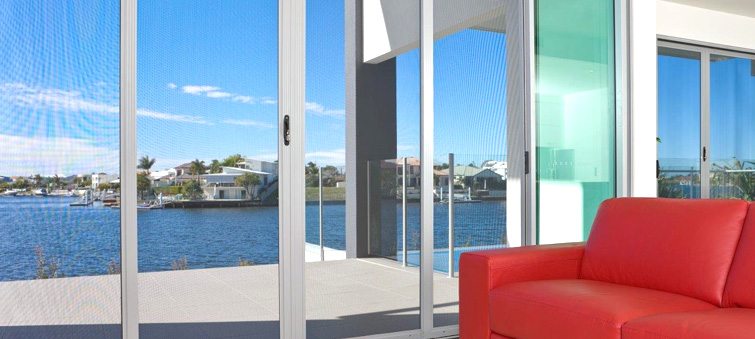 Need security screens and Security doors around your house? We have a variety of screens to suit your budget. We can do a fantastic package deal on your glass sliding doors and windows.
We manufacture all our screens and doors to fit first time every time.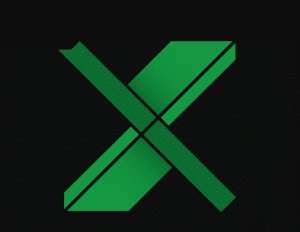 CommandeX Security Screens and Doors
CommandeX
Safety. Security. Style. Our highly evolved security combines innovative contemporary
design and state-of-the-art technology providing houses, multi-story dwellings, and
commercial buildings across Australia with safety, security and style.
These durable security screens allow you to maximise passive cooling by making it safe to open every door
and window to its full extent – and keep it open – without interrupting views.
Each SecureView Eclipx and Xceed security screen is custom made in Australia to precise door or
window measurements and professionally installed by local dealers.
SecureView's stainless steel mesh is fire rated for bushfire areas and is made to the following stringent specifications:
T316 Marine Grade High Tensile Stainless Steel
0.8mm / 940 Mpa
11 x 11 strands per sq inch (25.2mm)
Wire Mesh (ISO9044 / ASTM E2016-06)
Coating Interpon Polyster, 10,000 hours salt spray
Opening area 42.71%
Testing (AS3715-2002, AAMA2603-05, AAMA2605-05, AS2331/ISO2360, ASTM D2794, AS3715, ISO1519, JIS Z2241, ASTM E1086)
SecureView selects T316 marine grade stainless steel mesh over its inferior T304 commercial grade counterpart. T316 has a higher MPA strength of 940, which means a stronger wire more closely woven to deliver optimum strength, ventilation and insect exclusion. The open area on SecureView mesh is measured at 42.71% with an aperture of 1.575mm, as opposed to 1.710mm used in T304 mesh.
SecureView's T316 marine grade stainless steel mesh is better suited to the Australian exterior environment, particularly in coastal regions, due to its resistance to corrosion.
Independently Tested for the Ultimate Peace of Mind
Our most recent Australian Standards tests were independently performed by scientists from Curtin University in Western Australia, AZUMA Design & Testing in Sydney and ASSA ABLOY in Brisbane.
In all cases, SecureView security doors and window screens passed all AS tests with flying colours.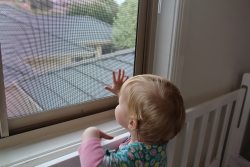 Impact Test
The Impact Test is designed to simulate a physical attack on a screen. To perform this test, a large pendulum weight is used to generate 100j of impact energy at a specified point. In order to pass this AS test, the door or window screen must withstand a series of five impacts.
Jemmy Test
The Jemmy Test involves wedging a lever between the security door lock and hinge and the door frame to which the security screen is mounted. A mechanical winch is used in an attempt to pry the door open. In order to pass the Jemmy Test, the security door must remain securely closed. SecureView's security doors and windows passed this AS test with ease.
Pull Test
When testing type 3 products, such as SecureView, a pull test can only be carried out if a sufficient gap is achieved following the Jemmy Test. If no gap is formed, there is nowhere to mount the Pull Test bracket, or hold onto in a real scenario. Because SecureView products performed so well in each preceding test, the Pull Test could not be carried out and SecureView's security doors and windows automatically passed.
Knife Shear Test
As its name suggests, the Knife Shear Test is designed to test the strength of the security mesh. The Knife Shear Test involves applying mechanical force with a heavy duty knife to the security mesh being tested. This is carried out three times with a new blade for each. In order to pass the Knife Shear Test, the mesh must not allow the blade to make an incision greater than 150mm
Diamond Shaped Security Screens
Southern Cross Glass Windows and Doors supply and install only the best when it comes to yours and your family's safety and security our 7mm Diamond Grille range.
Security Doors play a major part in your families home as it allows access to the front of the property and entertaining areas, allowing air flow throughout the house without compromising your safety and security. Product strength and performance are key factors in deciding which security doors to purchase.
Our 7mm Diamond Grille Doors are manufactured in house and are custom made to suit your home.
7mm Diamond Grille Hinged Security Doors
Hinged security doors are often your first line of defence at home. Most homes incorporate hinged doors as part of the front entry and all our 7mm diamond Grille Hinged Security Doors are custom made to measure guaranteeing perfect fit to all types of doors.
7mm Diamond Security Stacking Doors
Sliding and stacking Security Doors are growing more popular in today's new and renovated homes. Many homes incorporate one or more sliding doors as access to entertainment areas, back yards and patios. In the past it has been difficult to add security doors that do not detract from the views or obscure vision. With Security sliding doors installed you can allow air flow throughout your rooms while still feeling safe and secure.
7mm Diamond Grille Security Windows
All our security screens are custom made to suit your specific window frame. We fasten our window Security Screens into your window and together combining for proven strength and durability of the 7mm Security Grille. Your family now has a security window screen that looks great whilst providing excellent security.
Frequently Asked Questions
How much do security screens cost?
The cost of a security screen largely depends on where you're looking to have a security screen installed. Generally, you can expect lower costs if you're looking for a window security screen as opposed to a door security screen. Windows can cost between $100-$500, while you should expect to pay over $1,000 for a top-of-the-range door security screen. There's no set price per se as your property is unique to you, so let us know what you're looking for and we can give you a detailed free quote to outline prices exactly.
How do I clean windows with security screens?
With window security screens, you can clean your windows as you would normally. When it comes to cleaning the mesh security screens, simply use soapy water and a microfibre cloth to wipe down the screens and their frames and then leave them to dry.
Are security screen doors truly secure?
For the most part, yes, but this depends on the model you choose. Steel mesh security screen doors are the ideal option for absolute safety, as, when combined with a 5-pin cylinder lock, they offer unbeatable protection for your home. Steel bars are also an effective option as a screen alternative.
If you're concerned about the specifics for your home, then let us know. To get the best and most secure fit, a custom security screen door is always the best choice, so just speak to us about what you're looking for and we'll visit your property to get exact measurements.
How do I replace a security screen?
Replacing a security screen, whether on your window or doors, is always best done by a professional team, such as Security Screens Gold Coast. This is advisable primarily because improper fitting or removal may damage your existing window or door frame, mounting up your costs and leaving your property's security hampered. An expert team can safely remove your present security screens and replace them seamlessly, saving you time and money.
What is the best security screen door?
The best security screen door depends on your location. If you're concerned about break-ins in your neighbourhood, an aluminium screen door may not be enough to deter burglars, so opt for a steel grille screen door. If that's not a concern, then you'll be fine with an aluminium screen door, which looks smart and is still a much better option than having no screen door. Make sure that your screen door meets Australian Standard AS5039-2008 before installation; information that your screen door installer should be able to provide.
Get in touch with Security Screens Gold Coast today!
At Security Screens Gold Coast, we're always ready to provide a free quote for your home when you're in the market for new or replacement security screens on your windows and doors. Speak to us today to find out how we can help you.