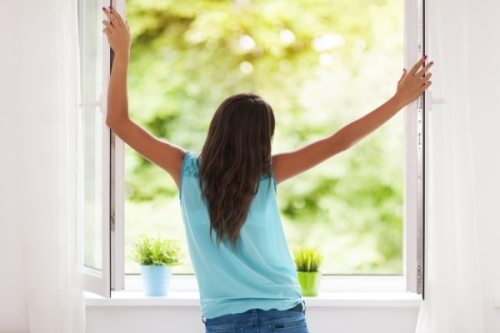 You'd be surprised about the difference you can make to the aesthetics and feel of a room just by changing out the windows. Everything from the placement to the design and materials, when used correctly and with intention, can add a positive impact to your home, both visually and functionally.
Choose Aluminium Windows
While there are many common materials to use in your window applications, such as PVC and timber, the best on the market is definitely aluminium. Aluminium is a material that is not only incredibly durable and weather resistant, but it is also easily manipulated. You can have it fit to your exact specifications, and you can usually obtain it in a variety of designer colours to suit your home. Both an accessory and a functional piece of your home, aluminium windows are cost-effective, environmentally friendly and incredibly versatile.
Bi-Fold Windows For A Classic Look
While aluminium bi-fold windows look great in both traditional and modern settings, the effect they have on your room is purely classic. Whether they are fully opened and stacked to the side of the frame, they provide unobstructed views of your outside area. In addition, bi-fold windows provide much needed ventilation and natural light, opening and brightening up your space in an incredibly simple way. You can make bi-folds as high or wide as you want. Get a truly dramatic effect with larger windows, or create a second function out of them by adding a kitchen bench. The window rail can be hung from the top and you can use the bottom bench as a half-in-half-out breakfast bar.
Sliding Windows For Clean Modernity
If you would like to characterise your home with the big open spaces and clean, sophisticated lines, try installing simple aluminium sliding doors. Modern living is all about finding the function of an item in its form. Sliding doors are easy to use, secure, durable and attractive. They allow for clear views outside and can fit to large openings, and they let in plenty of airflow and sunlight.
Old School Meets Efficiency With Louvre Windows
You can usually choose between glass, wood or aluminium for louvre windows, but no matter which one you go with, you can be guaranteed to achieve an old-school look without sacrificing efficiency. Louvre windows are made of multiple slats that you can open and close as you like. When they're open, louvre windows provide easy ventilation and controlled light, and when they're closed, the joints seal effectively to keep out the elements, perfect for boiling Gold Coast summers and harsh, elemental winters.
Find out how else choosing the right window can change the dynamic of your home. For general design advice or questions about aluminium windows, contact Southern Cross Windows on the Gold Coast today.
https://www.southerncrosswindows.com.au/wp-content/uploads/2017/04/How-windows-impact-a-room.jpg
333
500
Paul
https://www.southerncrosswindows.com.au/wp-content/uploads/2017/05/Logo.png
Paul
2016-06-27 00:49:21
2017-11-15 05:26:12
How the Right Windows Impact Rooms Visually